Dr. Thackwray "Dax"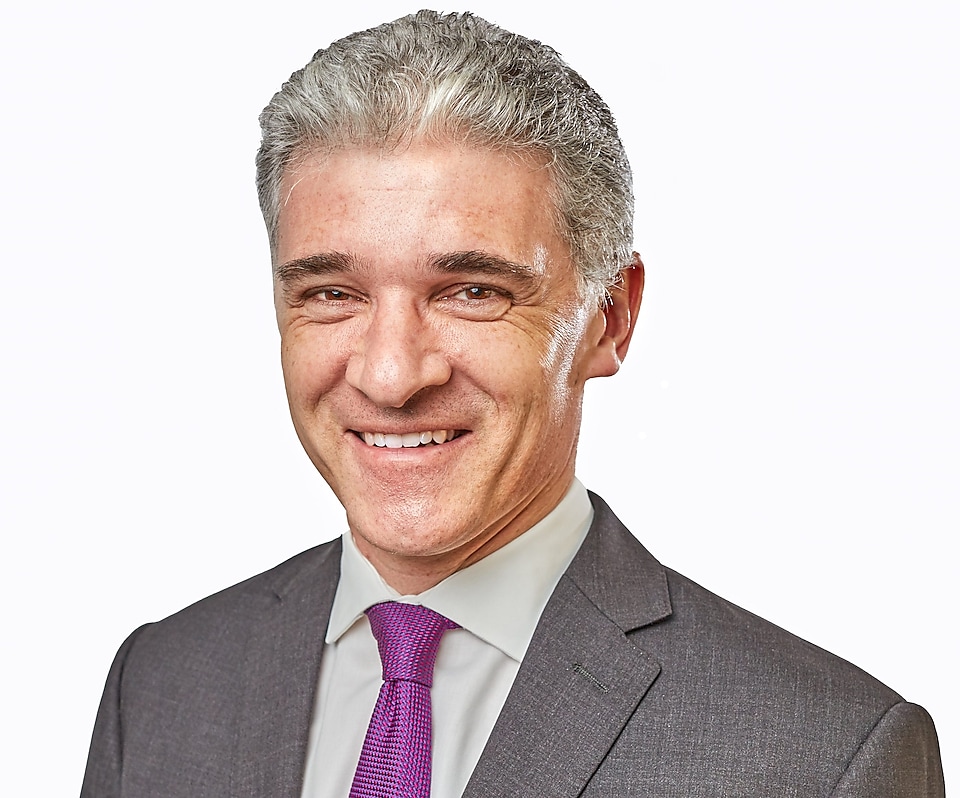 Thursday 22nd March, 2018
Dr. Thackwray "Dax" Driver has been the Chief Executive Officer of the Energy Chamber since 2003. He has pioneered numerous new initiatives and activities for the Energy Chamber, including the Safe to Work programme and the Learning Centre.
He was previously the Chairman of the Economic Development Board and has been a Board member of the Trinidad and Tobago Coalition of Services Industries, the University of Trinidad & Tobago and T&T Natural Gas Liquids Ltd. Prior to joining the Energy Chamber, he was the coordinator of Trinidad and Tobago's Agricultural Sector Reform Programme. He has a Ph.D. in history from the University of London.
Ronald Roach
Thursday 22nd March, 2018
Ronald Roach graduated from the University of the West Indies in 1992 with a Bachelor of Science Degree in Mechanical Engineering. He worked as a professional in training at the Trinidad and Tobago Methanol Company Limited, before joining the Trinidad and Tobago Solid Waste Management Company where he spent the next eight years.
At SWMCOL Ronald served in a number of technical capacities including Engineer, Manager Projects and Recycling Department, Manager Engineering and Maintenance Department and Operations Manager. Whilst at SWMCOL he participated in a number of projects including a National Medical Waste Classification Survey, National Solid and Hazardous Waste Management Plan and Lead Remediation Exercise for the Demerara community.
Between 2001 and 2014 Ronald took on roles in operations management at various private sector companies including the HCL Group of Companies, Ramco Industries Limited, and Intersol Limited. In June 2014, Ronald returned to SWMCOL in the substantive position of General Manager of the Operations Division with responsibility for the management of the three landfill sites at Beetham, Forres Park and Guanapo, which collectively receive about 90% of the country's waste. He is also responsible for other areas of operations including waste collection transport and service equipment maintenance, and recycling. Throughout his career Ronald has remained focused on business process improvement, project planning and execution, and establishment of maintenance and monitoring systems for business activities. He has been SWMCOL's Acting Chief Executive Officer since July 2015.
Omardath Maharaj
Thursday 22nd March, 2018
Omardath Maharaj is an Agricultural Economist with significant advocacy and programme development experience focused on improving the cohesiveness and socio-economic circumstances of rural and vulnerable interests and specific work with farmer and fisherfolk organizations. His push for sector development extends from a by-line columnist in print and electronic media to a Ph.D. candidate at the University of the West Indies (UWI), St Augustine Campus.
He holds certifications as an undergraduate of the UWI in Economics and Finance. A Masters in Agricultural Economics in the area of Trade Policy and Competitiveness focused on the case of rice in Guyana post EU-ACP Economic Partnership Agreement. His Ph.D. research "Deepening the Understanding of International Trade Relations and Flows: Advancing Methods and Techniques for Trade Policy Analysis" will produce a comprehensive analytical tool that can be used by academia, researchers, private sector and policy-makers to assist in understanding a breadth of trade-related issues as well as informing business planning, reviews and consultations. This tool will fundamentally change the information processes associated primarily with international trade negotiations by allowing negotiators and policy-makers to become more conversant with their current and anticipated circumstances. It will significantly reduce the unintended consequences, financial, and social costs inflicted on countries and industries as a result of misguided and misjudged trade agreements and arrangements.
Mr Maharaj has rendered service over the years to a range of representative groups in the agriculture and fisheries sector towards capacity building and institutional strengthening. These include training and development programmes which offer greater gender and social inclusion cognisant of the narrow livelihood portfolio available to rural and coastal communities such as business planning, understanding markets and marketing, financial literacy, processing, boat engine maintenance and repair, safety as well as many agricultural promotion activities such as the National Fruit Festival and Eat Local Day.
Racquel Moses
Thursday 22nd March, 2018
Racquel Moses is currently the country manager for Microsoft Trinidad and Tobago and the regional director of the public sector for Microsoft Caribbean. Most recently she has served as the Head of Caribbean and International projects for the Association of Chartered Certified Accountants (ACCA) and was previously the President of InvesTT Trinidad and Tobago. Racquel was born and raised in Trinidad, although the bulk of her career has been international, including several executive-level positions at large multinational organizations including JP Morgan Chase, Cable & Wireless and Fujitsu. Through all of her appointments she has served as an agent of change and high performance. Racquel currently serves as the trustee for the Trinidad and Tobago Olympic Committee and on the board of The American Chamber of Commerce of Trinidad and Tobago (AMCHAM T&T).